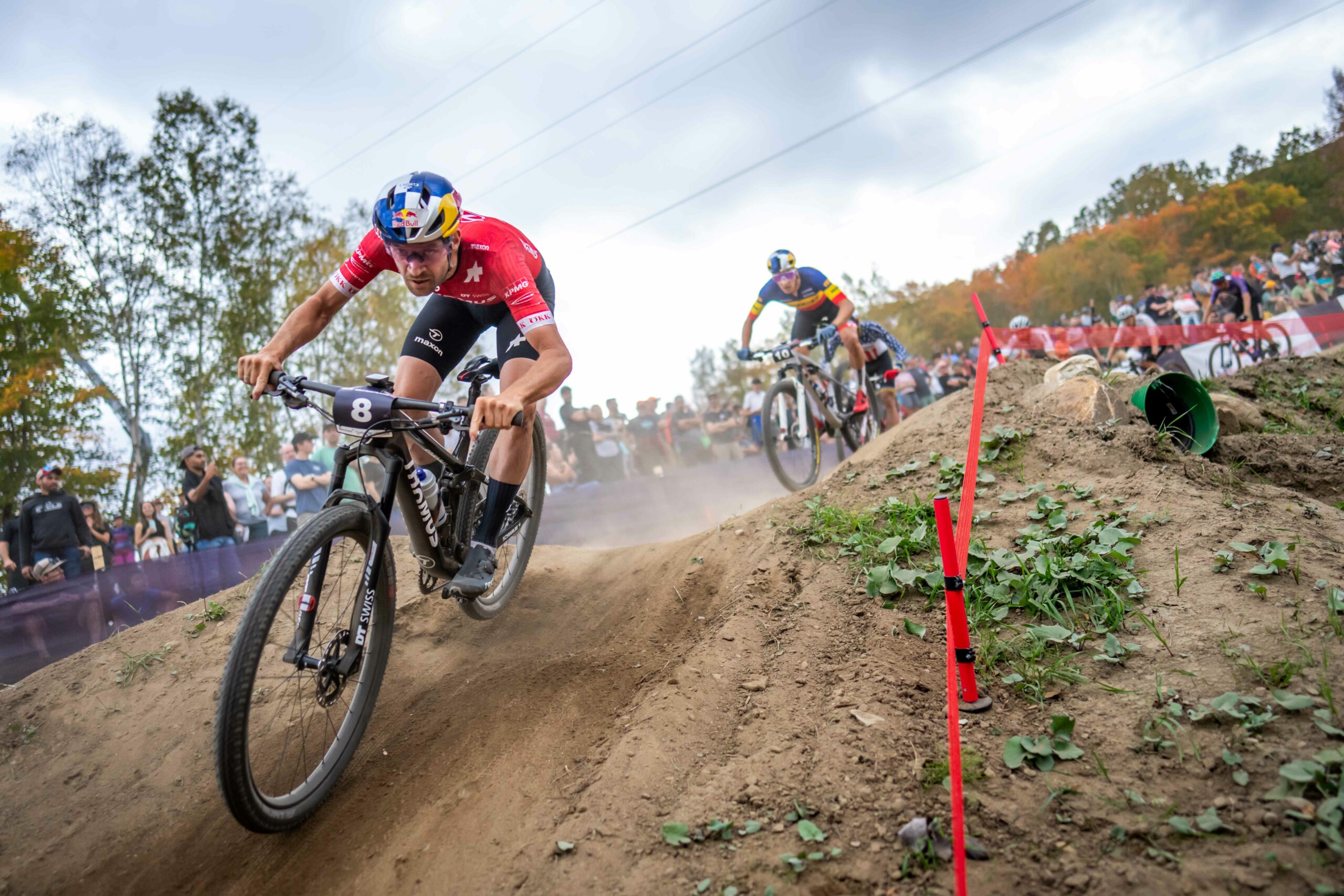 Forster crashes with the podium in sight
Unfortunate outcome of the last XCC World Cup race of the season in Mont-Sainte-Anne (Can). Lars Forster had the podium in sight, but made a mistake shortly before the finish and brought himself down. Alessandra Keller did not achieve a top result, but was able to secure second place in the overall XCC World Cup standings.
Lars Forster and Mathias Flückiger both showed excellent performances. While Flückiger mostly rode around 10th place in the large leading group, Lars Forster was able to push himself further and further forward. Forster entered the last technical passage in fourth place. However, the two-time European champion crashed through his own fault. Nevertheless, the 30-year-old drew a positive conclusion: "It's a shame. But the legs were great and I'm motivated for Sunday." Together with Mathias Flückiger, who finished tenth, Forster will start from the second row of the grid in Sunday's cross-country competition. Vital Albin finished in 27th place.
Keller: Powerless but still second in the overall World Cup
In the women's race, the focus was on the fight for the XCC overall World Cup victory. Alessandra Keller started in second place, 80 points behind the leader Puck Pieterse (Ned). Keller, who could have repeated last year's overall victory practically only with a win, lined up in the first positions right after the start lap. But in the last third of the race, Keller's strength dwindled and she had to let the leaders go. In the end, the result was a disappointing 14th place. Nevertheless, the Swiss champion finished in a strong 2nd place in the overall XCC ranking – the final confirmation of a great and extremely consistent season.
Luke Wiedmann will also start from the second row in the U23 race on Sunday. The rider from Solothurn missed a place in the first line as ninth only by a single place.
Photo: Maxime Schmid